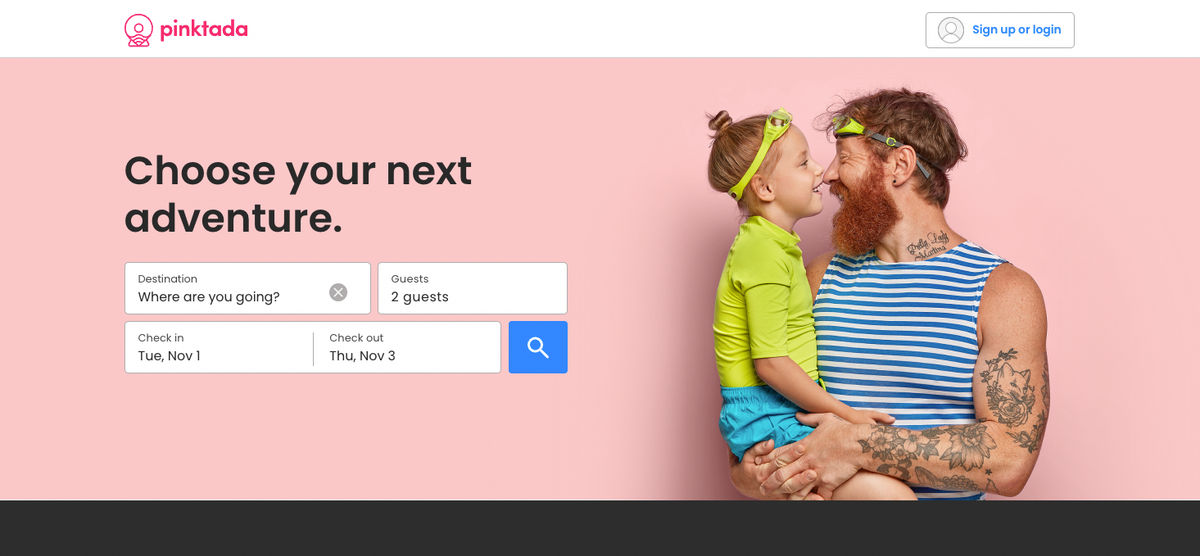 Blockchain-based hotel marketplace Pinktada has closed an investment round of $975,000 to facilitate expansion.
Selenean Capital and "serial high net worth investors" participated in the round, joining backers True Global Ventures 4 Plus, which has invested $2 million in Pinktada to date, and several members of the New York Angels investment group, the startup says. 
Founded in 2020, Houston-based Pinktada is a membership-based primary and secondary market for hotel rooms, architected on tokenization.
Its online marketplace allows travelers to book a specific room and then swap or sell their reservation if their plans change. Pinktada also lets travelers explore rooms and amenities in 3D prior to booking.
Subscribe to our newsletter below
In addition to the ability to showcase attributes of their properties, hotels receive payment upfront and can gain additional revenue from upgrade and upsell features. 
Pinktada chief hospitality officer Mark Gordon says the startup is "thrilled with the market validation we are receiving."
"We launched in May with properties in Hawaii and the Dominican Republic, have since added exquisite hotels in Mexico, New York, Miami and San Francisco, and have another 18 in the process of being onboarded. More important though is the caliber of our partners, which are leading hotel industry names."
Pinktada says an increase in hotel supply on its marketplace resulted in membership gains of 20% in August and 40% in September of this year.
With the funding, Pinktada will also further its marketing efforts and invest in its technology.
The Phocuswright Conference 2022
Hear from JetBlue Ventures, Thayer Ventures and others at The Phocuswright Conference 2022 in November