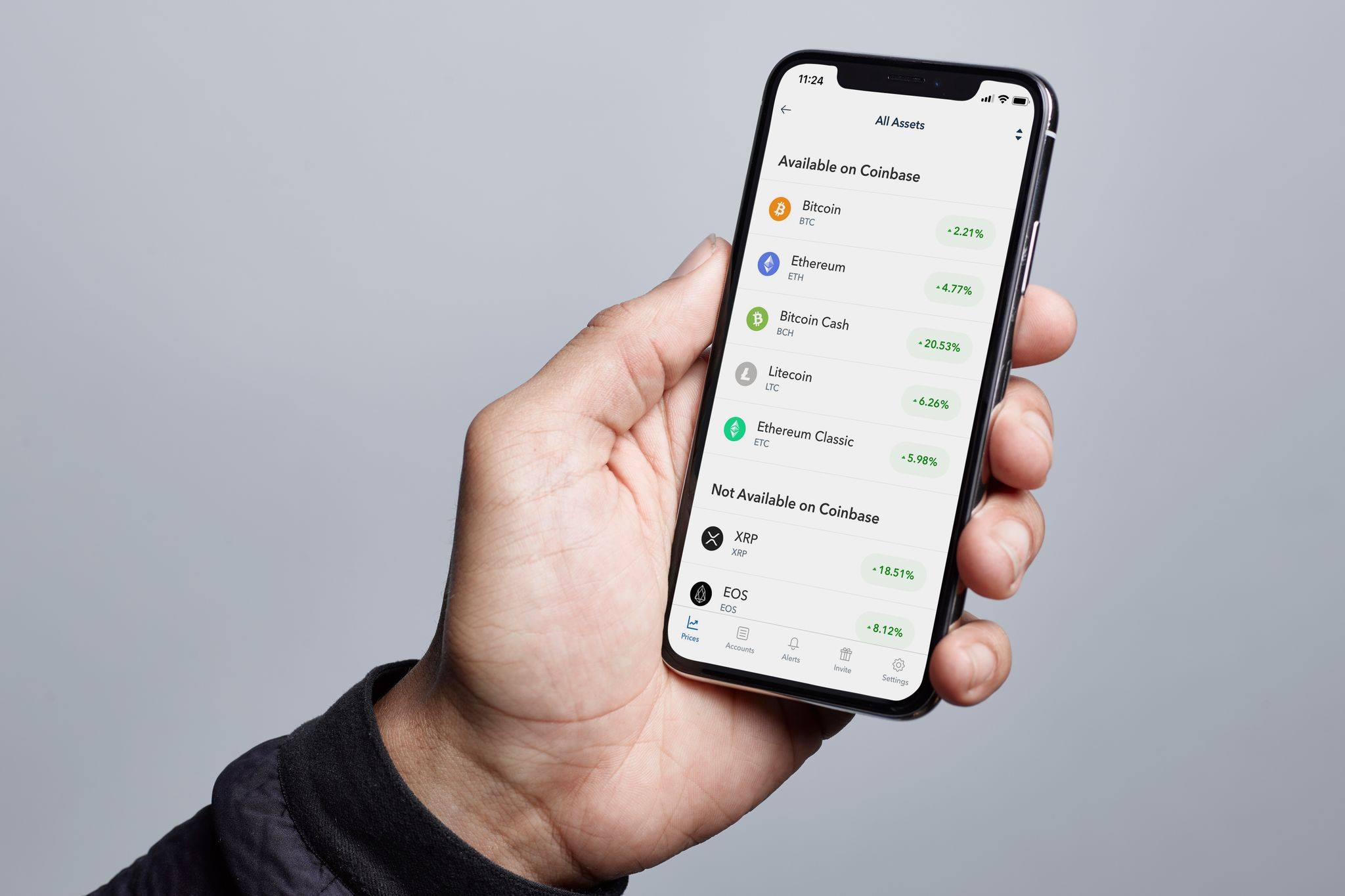 Coinbase (COIN) stock has whipsawed since its direct listing earlier this year. The reference price for the direct listing was $250 and the stock went as high as $429.54. However, it soon plummeted to $208.
Currently, COIN stock trades very near the direct trading reference price. What's the forecast for Coinbase stock and is it a good buy in October 2021?
Coinbase stock recent developments
In September, Coinbase raised $2 billion through the issuance of convertible notes. "This capital raise bolsters Coinbase's already strong balance sheet with low-cost capital. Coinbase intends to use the net proceeds from the offering for general corporate purposes, which may include continued investments in its product development, as well as potential investments in or acquisitions of other companies, products, or technologies that Coinbase may identify in the future," the company had then said.
Meanwhile, it might sound surprising for any company to go for a debt issuance a few months after the listing. However, since Coinbase listed through a direct trading mechanism, instead of a traditional IPO, under current regulations it wasn't allowed to raise cash by issuing new shares. Only the selling shareholders offloaded their shares in the direct listing.
67% of all retail investor accounts lose money when trading CFDs with this provider.
Coinbase earnings
Coinbase had reported strong numbers in its second quarter. The company reported revenues of $2.03 billion in the quarter as compared to $1.6 billion in the previous quarter and $178 million in the second quarter of 2020. Its net profit was also an impressive $1.6 billion in the quarter. Coinbase had 8.8 million MTU (Monthly Transacting Users) in the quarter as compared to 6.6 million in the previous quarter.
Meanwhile, considering its volatile business environment, COIN did not provide revenue guidance but rather different ranges for users. For the full year 2021, it said that at the upper end, it would have an average MTU of 8 million. The guidance at the midpoint is 7 million while it sees MTUs at 5.5 million at the lower end. All these forecasts are built on different assumptions.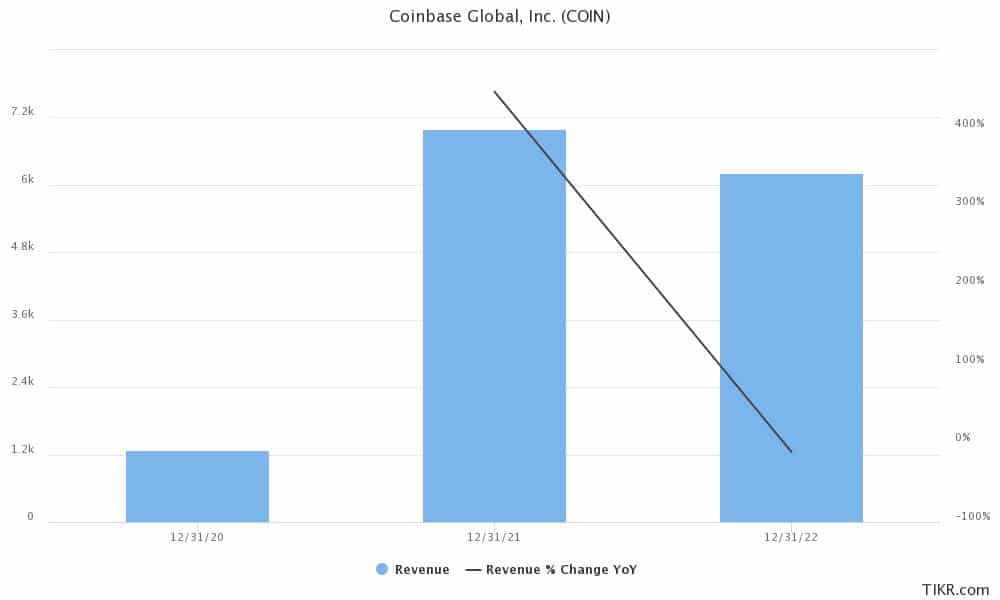 COIN stock forecast
The forecast for COIN stock looks reasonably bullish considering the growing popularity of cryptocurrencies. Notably, cryptos are getting more popular than stocks, or at least that's what Robinhood's second-quarter earnings showed us. The popular retail trading app had a higher share of cryptos than stocks in its transaction-based revenues and the bulk of it came from dogecoin. The company reported stellar cryptocurrency revenues even as it has fewer than 10 crypto assets on its platform.
COIN stock target price
Wall Street analysts are also bullish on Coinbase stock. Of the 21 analysts polled by CNN Business, 17 rate COIN as a buy while seven rate the cryptocurrency exchange as a hold. One analyst has a sell rating on the stock. COIN has a median target price of $337 which is a premium of 34.6% over current prices. Its street high target price of $743 implies an upside of 197% while the street low target price of 220% is a discount of 12.1% over current prices.
Cryptocurrencies have recovered from their recent lows despite sentiments being hampered by China's continued crackdown on cryptoassets. Meanwhile, several analysts have been taking a favorable view of COIN stock after its underperformance.
Coinbase stock analyst action
Yesterday, Goldman Sachs reiterated COIN stock as a buy. "We expect the focus of the call to be around the regulatory environment and whether there are any signs that other new products on the crypto side could be at risk from the tightening regulatory backdrop, although we believe street models weren't baking in much in this regard," it said in its note. COIN stock saw a buying spree after the bullish note and gained 4.3% in yesterday's price action.
Last month, Atlantic Equities also reiterated COIN as overweight expressing optimism over institutional revenues. Needham also reiterated the stock as a buy and said that it expects its crypto trading volumes to increase further. Notably, in the second quarter, Coinbase reported volumes of $462 billion as compared to $335 billion in the first quarter.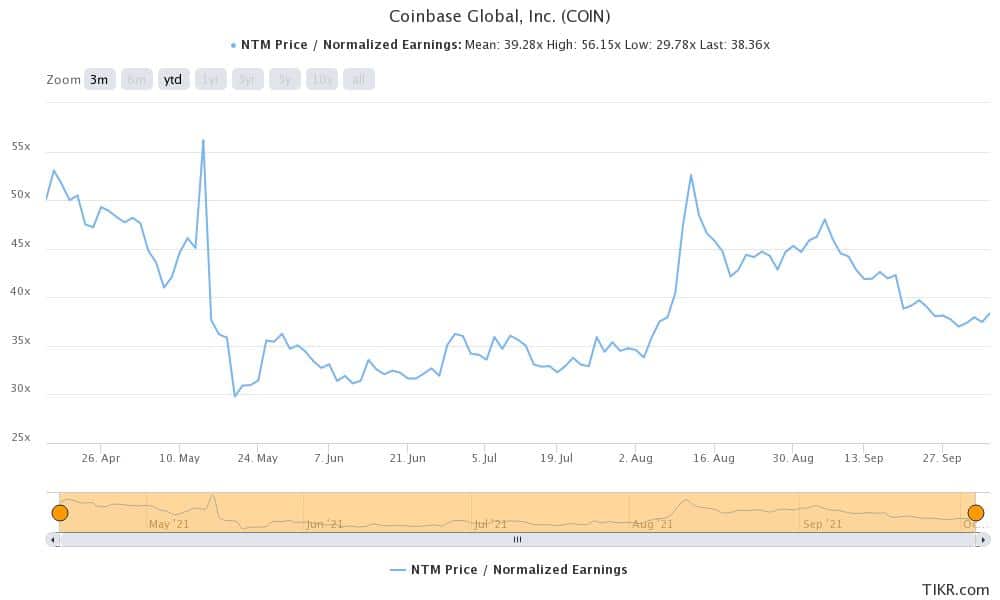 Bank of America on COIN stock
Meanwhile, Bank of America is not too bullish on Coinbase and reiterated it as a neutral last month. While it admitted that Coinbase is trying to diversify from retail crypto trading, it added, "we await more concrete signs of progress against COIN's long-term vision and near-term revenues will likely remain highly concentrated in retail crypto trading, which has limited visibility."
Coinbase stock long term forecast
Over the long term, Coinbase would face more competition as new companies enter into the business. Also, the fees that it charges are not sustainable and are expected to come down. That said, the growing adoption of cryptocurrencies and the rapidly increasing volumes bode well for companies like COIN in the long term.
COIN stock valuation
Coinbase stock trades at an NTM (next-12 months) PE multiple of 38.4x which looks quite reasonable considering its strong growth outlook. While there are several risks on the horizon, COIN stock looks attractive at these prices. If you want to bet on digital currencies without trading in cryptoassets, which can be quite volatile, Coinbase could be a good bet.
Buy COIN Stock at eToro from just $50 Now!