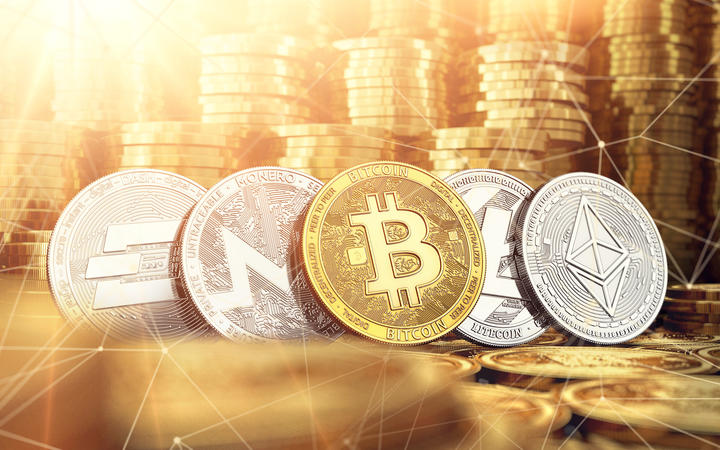 A new investment fund specialising in Bitcoin aims to give local investors the chance to add the asset class to their portfolio, without the complexities of direct ownership.
The Vault International Bitcoin Fund is the first of its type to be established in New Zealand.
It is also the first fund to be offered by Vault Digital Funds and would be managed by Implemented Investment Solutions, which currently oversees $5 billion worth of assets for local and international investment firms.
The Bitcoin Fund has a market capitalisation of about $1 million and would invest in international exchange-traded funds (ETFs) that hold positions in bitcoin.
"Our focus at Vault is to provide simple, smart, and trusted access to investors looking for long-term well-structured exposure to digital assets such as bitcoin," Vault Digital Funds co-founder and chief executive Vinnie Gardiner said.
He said the fund would be locally owned and operated and aimed to break down the barriers for investors interested in digital assets by taking the hassle out of ownership.
"The reality has always been that if you own digital assets, you are the custodian of your own wallet which introduces some real risk."
These included securing your assets safely online or off-line, remembering passwords or the concern that your assets may be hacked, he said.
Gardiner knew first hand about the latter, as he was one of the victims caught up in the major hack of the Christchurch-based virtual currency exchange Cryptopia in 2019.
He said the fund would remove the tax requirements that come with direct bitcoin ownership.
"By gaining exposure through a PIE (portfolio investment entity) fund, a well-known investment vehicle, we're eliminating those pain points, while providing simple access to the potential that these digital assets have," said Gardiner.
A PIE structure meant units in the fund would be taxed using a fair dividend rate and any capital gains would be tax-free.
However, investors would pay tax on 5 percent on their income from dividends at their prescribed investor rate (PIR), which is capped at 28 percent, and losses were not deductible.
"This means that most investors pay a maximum 1.4 percent in tax each year, regardless of what happens to the performance of the underlying assets," Gardiner said.
He said bitcoin was incredibly volatile and was not a suitable investment for everyone.
He encouraged anyone considering investing in the asset class to seek financial advice before doing so.
The Bitcoin Fund had already partnered with retail trading platforms InvestNow and Easy Crypto, where units can be purchased by retail investors.
Easy Crypto chief executive Janine Grainger is also a co-founder of Vault Digital Funds.